If the page doesn't load completely, refresh it once. We are currently working on this disruption.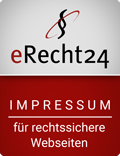 imprint
According to § 5 TMG
Pegasus registered association
Schulstrasse 8
56637 Plaidt
Register of associations: 11480
Registration court: Koblenz
Represented by:
Albert Weiss
Jorg Schoenhofen
Contact
Telephone: +4926322419999
Email: info@pegasus-plaidt.de
postal address
Pegasus registered association
Association for art, culture and youth
PO Box 11 26
56631 Plaidt
EU Dispute Settlement
The European Commission provides a platform for online dispute resolution (OS): https://ec.europa.eu/consumers/odr/.
Our e-mail address can be found above in the imprint.
Consumer dispute resolution/universal arbitration board
We are not willing or obliged to participate in dispute settlement procedures before a consumer arbitration board.
Here we list the most frequently asked questions with the appropriate answers
Our general rules of conduct
Looking back at past Pellenzers
Here you can share yourself or your opinion with us - or support us in some way
We introduce our crew
What we do to show responsibility
Here we list the most frequently asked questions with the appropriate answers
Our general rules of conduct
Looking back at past Pellenzers
Here you can share yourself or your opinion with us - or support us in some way
We introduce our crew
What we do to show responsibility